House Pressure Washing
Periodically refreshing the exterior of your home is just as important as refreshing the interior, and Rhino Cleaning Services is the house pressure washing company that offers fast and efficient soft wash. This non-destructive house pressure washing method allows our team to remove any stains or grime while preserving your home's exterior.
What Is Soft Washing
Soft wash is a gentle, safe and effective way to refresh the exterior of your home, and there's no risk of damage to your plants or paint because we don't use blasts of high-pressure water. Our staff brings over 15 years of home pressure washing experience to each soft wash we perform, and we have hundreds of satisfied clients to prove it.
How Soft Wash Sydney Works
We've perfected the soft wash method at Rhino Pressure Cleaning, and it's the preferred home pressure washing Sydney technique for both small and large homes. This simple process starts with the client taking a few easy steps to ensure that no water or detergent damage occurs around or in your home. These steps include:
Ensure you tightly close all doors and windows
Place rags or old towels along the bottom of your doors to absorb any water that may get inside during the washing process
Cover or move any items on your balconies, decks or patios that aren't waterproof
Remove clothing from your washing lines
Park your car in the garage or away from your home
Switch off any electrical equipment or outdoor lighting
Ensure that you close your fuse box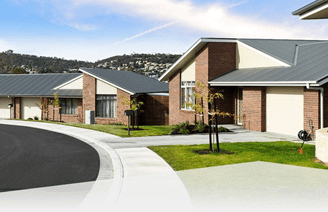 Once you do this, our pressure cleaning technicians will do a quick walk around your property to ensure everything is sealed, and that your vehicle is a safe distance away. When we're sure all the precautions are in place, we'll start the soft wash process.
The Rhino House Washing Difference
We start the pressure cleaning process by spraying a specially formulated cleaning solution on your home's exterior. This includes spraying the gutters, eves, window frames, windows, awnings, fly screens, doors and walls. The Soft Wash solution only takes a few minutes to go to work, and it breaks down grime, mould and cobwebs.
If you have stubborn dirt, we may have to loosen it with a soft brush prior to rinsing it off to ensure we get an even clean. Once the solution works, we'll rinse it off in cold water. We only use a pressure that is similar to a garden hose, and we can easily adjust it to safely and effectively clean any delicate areas like lighting fixtures or power points.
Benefits of Hiring Rhino For House Pressure Washing Sydney
Rhino Pressure Cleaning is the house washing company that our clients have come to rely on for fast, efficient and professional service. The benefits of hiring our company for your house washing Sydney project include:
Experienced– We bring over 15 years of experience to each project we take on. We're also experienced in tailor solutions to meet our clients' unique needs, and we strive to exceed any and all expectations you may have.
Quality Equipment– Our equipment is extremely well-maintained and of the highest quality available. We understand that you need quality equipment to do a thorough job, and this is why we take exceptional care of our equipment.
Insured– At Rhino Pressure Cleaning, we're fully licensed and insured to perform house pressure washing. This gives you the peace of mind of knowing that we're able to fix any accidental damage that may occur during the home pressure washing.
Contact Rhino Pressure Cleaning Today!
Does your property need home pressure washing? Perhaps you have questions. Either way, we want to hear from you! Contact our friendly and professional staff at Rhino Pressure Cleaning today!
Request A Quote